Do you think grandparents deserve more rights to see their grandchildren, or is it up to parents to decide? 
— This Morning (@thismorning) September 1, 2017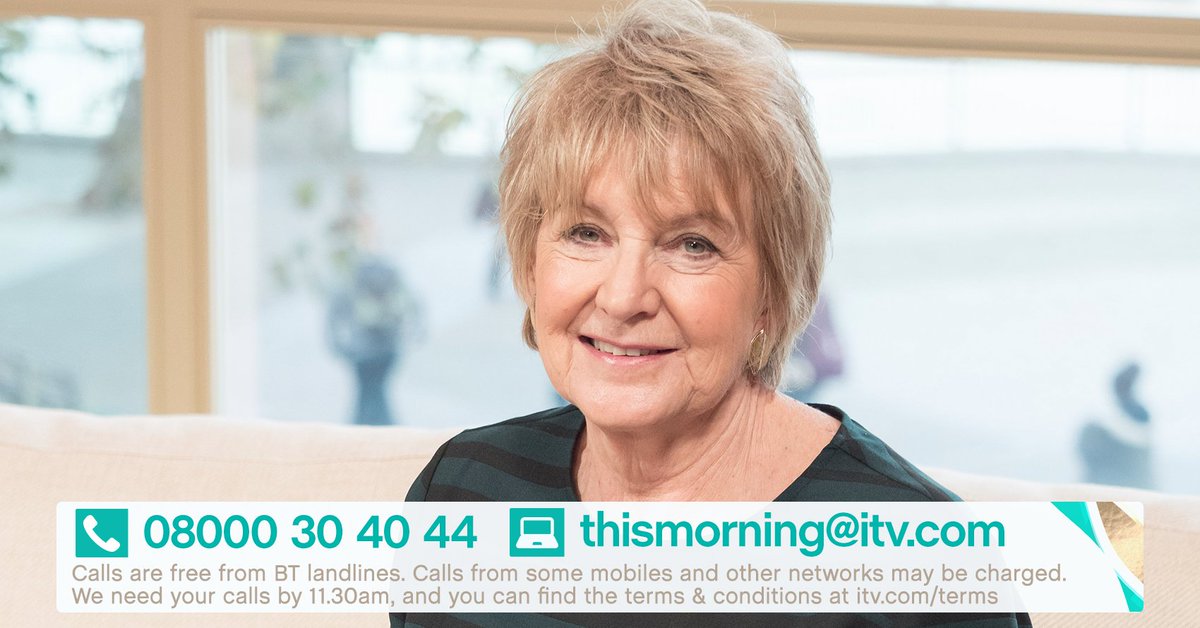 Have you been stopped from seeing your grandchildren and need some advice? Get in touch

08000 30 40 44

thismorning@itv.com
Helplines for grandparents and families
10:39 – 1 SEP 2017
Use our helplines to find out more information and advice for grandparents and families.
Grandparents Plus
Call: 0300 123 7015
Grandparents Plus is the national charity which champions the vital role of grandparents and the wider family in children's lives – especially when they take on the caring role in difficult family circumstances. We do this by:- Campaigning for change so that their contribution to children's wellbeing and care is valued and understood. Providing evidence, policy solutions and training so that they get the services and support they need to help children thrive. Advising and supporting grandparents and wider family
members to ensure they have access to a holistic service, offering them professional advice, information and casework support; and by ensuring that they can have a voice and help each other, especially when they are caring for children who are not living with their parents.
Grandparents Apart UK
Helpline: 0141 882 5658
Campaigning group who offer comfort and lend a friendly ear, helping them to build bridges, hoping to bring the family back together again, prevent further alienation and will act as go-between (mediation) with anyone who is willing to repair family relationships.
Family Lives
Family Lives – Grandparents
Helpline: 0808 800 2222
Family Lives is a charity with over three decades of experience helping parents to deal with the changes that are a constant part of family life. We know that many people play active roles in raising children, from dads and mums, grandparents, stepparents and non-resident parents. Our role is to support all of you to achieve the best relationship possible with the children that you care about, as well as supporting parenting professionals. We believe that happy children come from happy families and currently support families to improve the outcomes for over 1 million children each year.
National Family Mediators Association
Helpline: 01355 244 594
Family mediation is a voluntary process by which couples in dispute, particularly those going through separation or divorce, are helped to deal with arrangements for their future. NFMA has a network of over 60 not-for- profit Family Mediation Services in England and Wales offering help to couples, married or unmarried, who are in the process of separation and divorce.
Families Need Fathers  

Helpline: 0300 0300 363
If you are separating or divorced and are worried about not seeing your children – or worried about the effect the breakdown of your relationship might have on them, Families Need Fathers can provide you with the support and information you need. Our services are open to mothers, fathers, grandparents, new partners and extended families. We are an organisation dedicated to helping parents and their families continue to provide the love, care and support that their children need after separation – and are
there to support parents and families in doing this – especially if you are having problems in coming to an agreement on your own.

Dame Esther Rantzen     Claimed she was going to Champion this cause.
@OlderPeoplesDay    @loosewomen  @JudgeRinderTV  #GloriaHunniford. @THEJamesWhale