Peace and Freedom
BBC News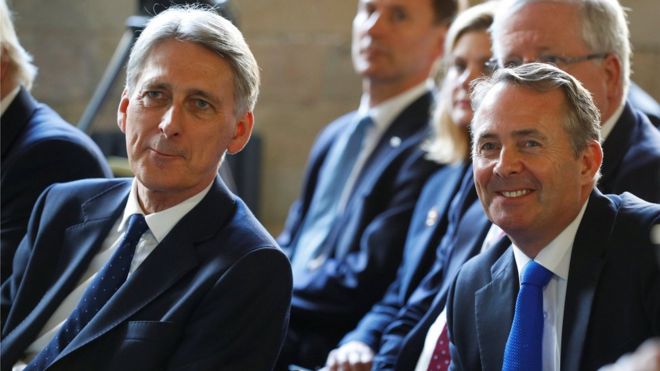 The UK will need a transition period to help businesses adjust after Brexit, the chancellor and the international trade secretary have said.
In a joint Sunday Telegraph article, Philip Hammond and Liam Fox stressed any deal would not be indefinite or a "back door" to staying in the EU.
Their comments are being seen as an attempt to show unity between rival sides in Theresa May's cabinet.
It comes as ministers start to set out their detailed aims for Brexit.
A series of papers are being published, including one this week covering what will happen to the border between Northern Ireland and the Republic after the UK has left the EU.
View original post 647 more words