CVD
Last update 12:00 | 09/08/2017
VietNamNet Bridge – Brewers and pubs are thriving thanks to Vietnamese wine and beer consumption.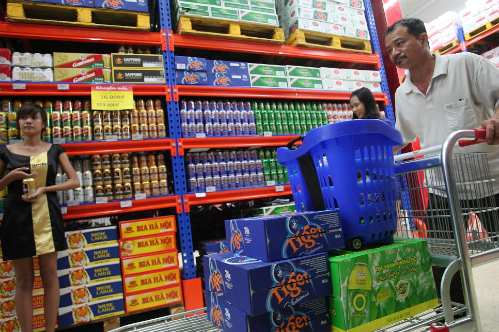 Hong Binh, 35, an office worker in district 3, HCMC, said he drinks beer with his friends at least once a week, sometimes at Bo Ke, a popular restaurant, and sometimes at a restaurant on Nguyen Van Cu street in district 5.
"This is our hobby. We can enjoy them time when drinking beer," he said, adding that he and his friends help the owners of the beer clubs get rich.
According to Euromonitor, the increase of the middle-class income earners and young people has increased demand for wine and beer by 300 percent since 2002, while the market value was estimated at VND147.2 trillion in 2016. 
Sabeco, the brewer with the largest market share, has capitalization value of $3.15 billion, becoming the enterprise with the fifth largest…
View original post 356 more words