CVD
Last update 10:10 | 09/08/2017
The community-based education centre of Ha Giang city, the northernmost province of Ha Giang, made debut on August 8, becoming the first of its kind in Vietnam.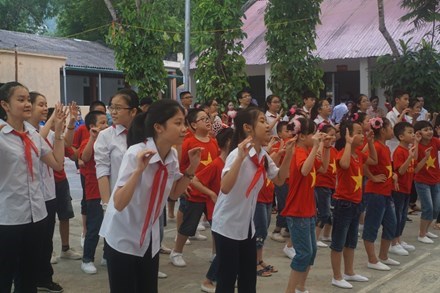 Students in the northernmost province of Ha Giang
Director of the centre Hoang Dieu Thuy said it provides English language teaching, special education (for children with autism, intellectual disabilities, and reading disorder), mental health care and library services, meeting the public's need for high-quality educational services.
Those activities are monitored and assessed and will be adjusted when necessary by 14 experts, most of whom are working abroad.
View original post 156 more words