CVD
last update 10:12 | 09/08/2017
The Forest Ranger Sub-department of southern Dong Nai province has completed a project to protect the black-shanked douc langurs found recently on Chua Chan mountain, in Xuan Loc district.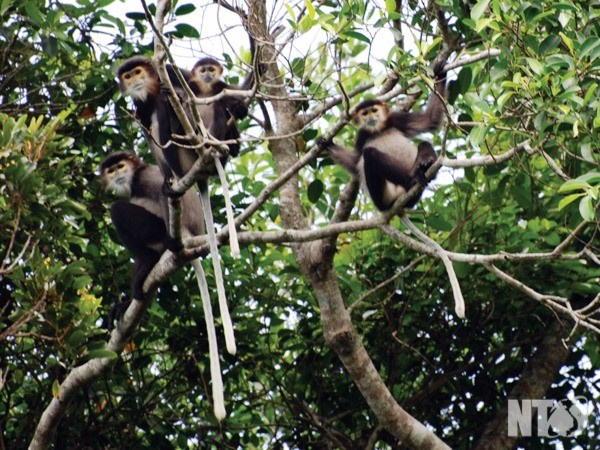 A family of black shanked douc langurs lives in Nui Chua National Park
The project, which will be submitted to the People's Committee for approval, aims to create a favourable habitat and feeding area for the langurs, scientifically known as Pygathrix nigripes, an endangered species to help them grow in number.
Functional agencies will minimize human presence in the langur-inhabited area of around 24 hectares and take measures to prevent illegal hunting as well as communicate to help the community understanding the mission of protecting wild animals.
View original post 168 more words