Dear Friend,
We live in a time of massive upheaval for millions of children. From Syria to Afghanistan, Yemen to South Sudan, they continue to be uprooted from their homes, their friends and their schools. Huge camps have sprung up or are still growing – with tented homes, makeshift schools, health centres and shops.
One of them is the Zaatari camp in Jordan – home to 80,000 Syrian refugees. This week, we marked five years since it was opened with a look at life for Zaatari's children.
You may never have heard of the Greater Kasai region of the Democratic Republic of Congo. But life has been turned upside for the inhabitants of this conflict-torn part of the world and 850,000 children have now been displaced in a rapidly-growing humanitarian crisis. The families who have stayed on are too scared to let their children go to school.
Despite the gloom, there is still plenty of cause for hope this week. In Tanzania, $12 million of funding from the UK will help to get more children into preschool and in turn boost primary school enrolment.

A remarkable rescue centre in Kenya is taking care of children who are orphans, HIV positive or victims of FGM and child marriage. Social worker Caroline Ntere, pictured above, tells how the centre's girls are being taught to become ambassadors for change in their Maasai community.
Worry that children these days are smarter than you? Look away now! A brainy boy from Benin has passed his Baccalaureate mathematics exam seven years early – at the age of 11. Peace Delaly Nicoue – who was so gifted he skipped primary school and went straight into middle school – plans to study economics at university.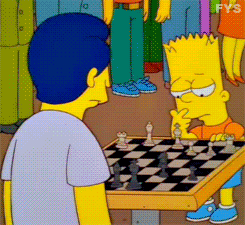 Do share our newsletter with anyone else you think would be interested in learning about the state of global child rights – either by forwarding this email, or by Twitter or Facebook: