CVD
Last update 16:40 | 29/07/2017
VietNamNet Bridge – People often say it's not easy to change one's habits, but a man from Cu Pua Village in the central province of Quang Tri has succeeded and inspired others to follow.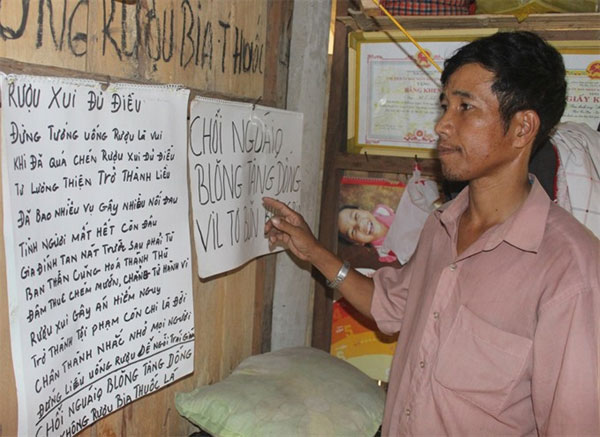 A big sign that says "No drinking at home – Drink-free village" is hung at a prominent spot in Ho E Not's house. – VNS Photo Duy Loi
Ho E Not, 44, said the villagers in Dakrong District used to consider tobacco and alcohol indispensable. Most men and women smoked cigarettes and drank alcohol, whatever the occasion. "It had become a custom. Drinking when celebrating new crops, at weddings and funerals," he said.
Not was no exception. At the age of ten, he started smoking and drinking, growing addicted to both.
After getting married, Not continued drinking every day. To have money for alcohol and tobacco, he didn't hesitate to…
View original post 701 more words