Peace and Freedom
BBC News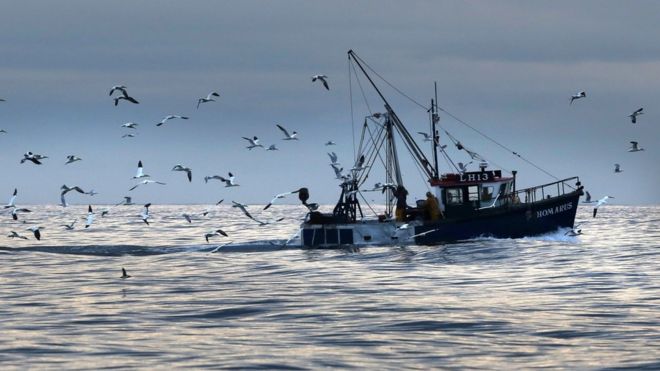 The government is to end an arrangement that allows other countries to fish in UK waters, it has been announced. PRESS EYE
The convention allows Irish, Dutch, French, German and Belgian vessels to fish within six and 12 nautical miles of UK coastline.
Environment Secretary Michael Gove said the move would help take back control of fishing access to UK waters.
But Greenpeace said ending the arrangement would not alone improve the future of the UK's fishing industry.
The Scottish government backed the exit, saying it had pressed for the move "for some time".
The London Fisheries Convention sits alongside the EU Common Fisheries Policy, which allows all European countries access between 12 and 200 nautical miles of the UK and sets quotas for how much fish nations can catch.
'Historic step'
Withdrawing from the convention, which was signed in 1964 before the UK joined what became…
View original post 264 more words