CVD
Last update 16:51 | 27/06/2017
VietNamNet Bridge – Besides being sold on streets, street food places have one thing in common: they are groups of shops selling one type of food. Here are the top food streets in Hanoi.

Usually one family starts the business with an innovative idea and the neighbors follow their examples. As time goes by, these shops achieve an almost equal status and gain recognition among street food-lovers.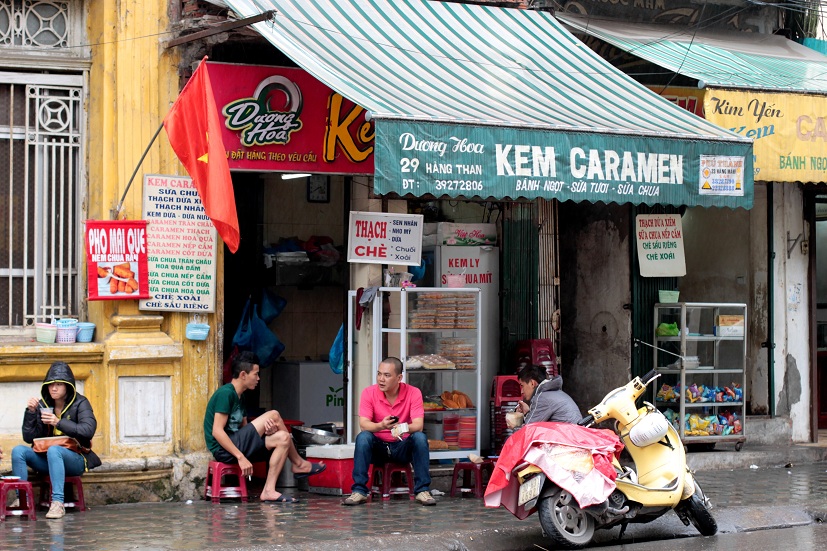 Caramel pudding (Hang Than Street): There are about three or four shops selling homemade caramel pudding and yogurt close to the corner of Hang Than and Hoe Nhai. It's easier for takeout but if you don't mind a bit squeezing, you are welcome to sit down. They are master at mixing yogurt and caramel pudding with fruits, nep cam (violet glutinous rice) and all kinds of yummy jelly.
Photo: A caramel pudding shop on Hang Than Street
View original post 304 more words