Peace and Freedom
BBC News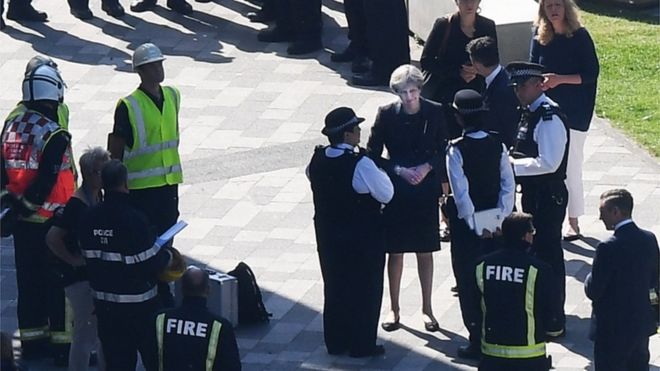 Image copyright EPA
Commons Leader Andrea Leadsom has defended the PM from criticism that she did not meet survivors of the Grenfell Tower fire when she visited the scene.
Mrs Leadsom, who visited the area on Friday, told Sky News Theresa May was "heartbroken" by the tragedy and was co-ordinating the government response.
Former minister Michael Portillo said Mrs May, who met fire fighters but not residents, "didn't use her humanity".
The government has said it will do "whatever it takes" to make flats safe.
Seventeen people are known to have died in the fire that destroyed a large block of flats in west London but that figure is set to rise, with fears the death toll could exceed 60.
The Queen and Prince…
View original post 590 more words