Peace and Freedom
Prime Minister seeks to shore up extremely vulnerable position with reshuffle confirming most key figures in their existing jobs
By Joe Watts, Rob Merrick
The Independent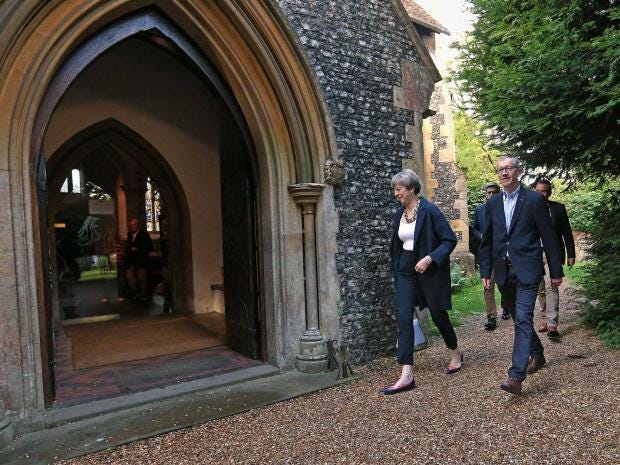 Theresa May faces a crunch meeting on Monday with Conservative MPs whose support she desperately needs to avoid the imminent collapse of her premiership.
Tories furious at the election fiasco will demand changes to her leadership style and concessions on key policy areas, including Brexit.
In a sign of the impossible task ahead, the weakened leader must appease both those who believe voters have rejected a hard Brexit, and others demanding she plough on with a tough approach.
View original post 1,377 more words