pennine_rainbows
Media silence as Huddersfield Muslim gang charged with mass of rape of white children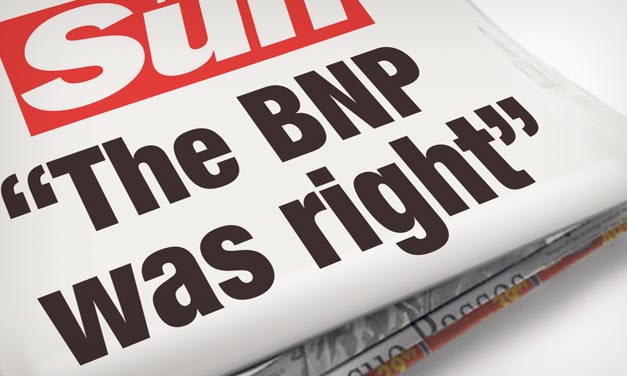 29 racist members of a Huddersfield Muslim Rape Gang have appeared in court on 170 charges of the torture and mass rape of white children.
The charges included the gang rape of white children, the intent to engage in sexual exploitation of children, child abduction, child neglect, the supply of Class A and B drugs to children and the possession and production of child porn.
Yesterday, BBC bosses announced a 'total blackout' on the race war waged against white people by"men of Pakistani heritage."
You will also remember that it was the BBC which tried to lock up two BNP spokesmen back in 2006 for speaking out about the mass rape of white children by gangs of Muslim men.
These latest charges…
View original post 280 more words