To Inform is to Influence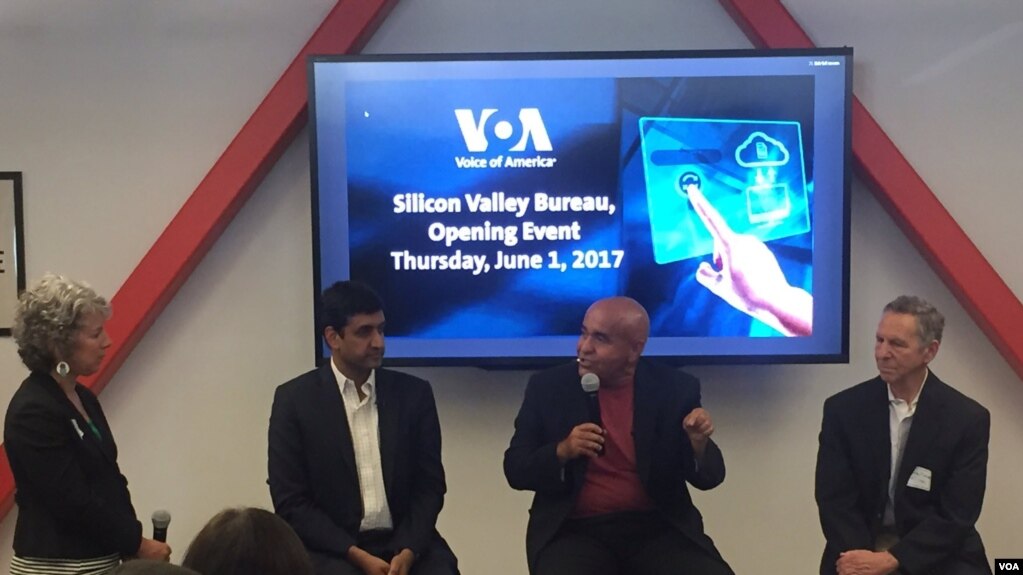 L to R: VOA Silicon Valley bureau chief, Michelle Quinn, Representative Ro Khanna (CA-17), Global Innovation Catalyst chairman and founder, Kamran Elahian, and University of California at Davis professor, Dr. Norman Matloff.
WASHINGTON D.C., June 6, 2017 — A lively debate between a congressman, an entrepreneur and an academic was the focal point of the opening of Voice of America's first-ever Silicon Valley bureau in San Francisco.
At the event – held June 1 among the entrepreneurs and financiers of the global incubator 500 Startups in San Francisco — participants debated two sides of a developing argument over tech worker visas in the U.S.
"Silicon Valley is an incredibly important place for the Voice of America," said VOA Director Amanda Bennett. "In telling America's story, we always emphasize technology and entrepreneurship because we have found that these two topics are of great interest to our global audience."
While some industry…
View original post 448 more words