CAMPAIGN UPDATE DECEMBER 2016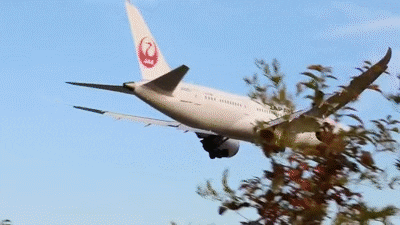 Stansted Airport's "shameful behaviour" over evictions
Stansted Airport's decision to give two months' notice of eviction to 11 families renting airport-owned houses was described by Stop Stansted Expansion as "shameful behaviour." At the beginning of November, Manchester Airports Group (MAG), Stansted's owners, suddenly announced that it wanted to sell off its entire housing stock of 268 properties within two years. MAG acquired these 268 houses when it bought Stansted Airport from BAA in January 2013.
In response to the airport's attempts to blame SSE and local councillors for the eviction notices, Brian Ross, deputy chairman of SSE said: "It's a desperate attempt by Stansted Airport to avoid taking responsibility for its own shameful behaviour." The houses were mainly bought by the airport in connection with its plans for a second runway, which were abandoned in May 2010 after massive opposition. "For years, any tenant who wanted to buy was met with a refusal. However, there has now been a complete change of policy," said Brian Ross.
http://www.hertsandessexobserver.co.uk/stop-stansted-expansion-accuses-airport-of-shameful-behaviour-over-eviction-notices/story-29876807-detail/story.html
No more quit notices before Christmas, says airport
Facing widespread condemnation in the media and from the local community over its eviction policy, Stansted Airport suddenly announced that it would stop issuing eviction notices for the time being. This followed the setting up of an 'Airport Tenants Action Group' when around 70 airport tenants attended a public meeting in Broxted to consider what they might be able to do to persuade Stansted Airport to adopt a more reasonable approach. Councillor Julie Redfern, Uttlesford District Council's housing lead, attended the meeting and said that the council only became aware of the issue when the Essex County Councillor for the area, was knocking on doors on unrelated issues.
The Airports Tenants Action Group issued a statement, saying, "Why is MAG destroying the local communities yet again and in such a rush to do so?" They said that the airport's action might be legal but it was morally wrong and a shortage of properties made it very hard to find alternative accommodation. Some tenants say that they were offered the option to purchase their properties but were given less than two weeks to provide evidence as to how they would finance the purchase.
http://www.hertsandessexobserver.co.uk/dozens-of-families-attended-a-public-meeting-in-broxted-on-stansted-airport-eviction-plans/story-29916237-detail/story.html
Stansted numbers reach a new record, but are now growing more slowly
Stansted handled a record 24.1 million passengers in the 12 months to October 2016, an increase of 8.2% over the previous 12 months. But the rate of growth continues to soften, down from a peak of 16.7% eighteen months ago. Air transport movements for the 12 months to October were 6.3% up on the previous 12 months and the volume of cargo handled was up 6.9% over the same period. Stansted has permission to handle 35 million passengers per annum, 45% more than today, and it has permission for 264,000 ATMs, 59% more than today.
http://mag-umbraco-media-live.s3.amazonaws.com/4528460/stn_traffic_figures_oct_2016.pdf
Increase in Stansted planes over Essex towns and villages is 'a disaster'
Residents in parts of Uttlesford have been left angered by changes to Stansted Airport's flight path which has resulted in a vast increase of planes passing over their heads during the day, according to the Saffron Walden Reporter and Dunmow Broadcast. Noise from the re-routing of flights taking off from Stansted, introduced in February, has adversely affected many towns and villages, including Dunmow, Felsted, Stebbing, Hatfield Heath and the Easters. Residents say the increased air traffic is "turning a peaceful part of Essex into a disaster". National Air Traffic Services (NATS) implemented the changes to flight paths after a 12-week consultation in 2014, despite 85% of those who responded to the consultation, including Uttlesford District Council and Stop Stansted Expansion, objecting to the NATS proposals. Unsurprisingly, the number of noise complaints caused by flights in and out of Stansted nearly doubled in the first six months of 2016 compared to last year. There is still a degree of hope that these changes could be reversed when they are reviewed by National Air Traffic Services (NATS) early next year. "The message is, do not give up on complaining when you are annoyed by aircraft noise, or give in to complaints fatigue. Otherwise the aviation industry will think the problem has gone away," says Martin Peachey, SSE's adviser on noise.
http://www.saffronwaldenreporter.co.uk/news/increase_in_stansted_planes_over_essex_towns_and_villages_is_a_disaster_1_4751801
Heathrow decision: don't be complacent, says SSE
While the Government's expected decision to support the development of a third runway at Heathrow was greeted with relief, the local community should not be complacent, cautions SSE. Chairman Peter Sanders said: "Not so long ago Stansted was first in the queue for a new runway and so it's a great relief not to be in that position today. However we had to fight that runway proposal tooth and nail for eight years until it was finally abandoned. There will undoubtedly be a similar campaign of opposition to a new runway at Heathrow and so it would be premature for anyone to assume that this issue has now been settled." Peter Sanders noted that "Even without an extra runway, the number of passengers handled by Stansted could increase by 90%, so this is no time to be complacent." He says there may now be considerable pressure to make maximum use of the available capacity at Stansted. The Government is expected to say more about this in January, when it publishes its draft National Policy Statement (NPS) for UK airports.
http://stopstanstedexpansion.com/press493.html
"Let other airports build more runways," says Heathrow boss
Heathrow chairman Lord Deighton wants other airports to be allowed to build new runways as long as there is enough demand for their services. He highlighted Manchester and Edinburgh as examples. More flights would use Heathrow as a hub, while regional airports could also offer more direct flights to the most popular destinations such as New York and Paris. "I generally regard other airports as a supportive, rather than a competitive thing," Lord Deighton told the SundayTelegraph.
http://www.telegraph.co.uk/business/2016/11/05/let-other-airports-expand-too-says-heathrow-boss/
London Mayor supports Heathrow challenges
London Mayor, Sadiq Khan, has directed Transport for London to support councils mounting a legal bid against Heathrow expansion. The Mayor, who opposed the Government's decision to support a third runway at Heathrow, said he "would not stand by" and see residents "suffer increased air and noise pollution". The airport said that it was "confident" any legal challenge would be defeated.
http://www.bbc.co.uk/news/uk-england-london-37998706
Gatwick "more beneficial" than Heathrow
A 'bombshell' Government study found Heathrow's third runway would not benefit British residents as much as a second runway at Gatwick, according to the Evening Standard. The analysis concluded that when benefits to overseas travellers and firms were excluded, the UK could gain up to £4 billion more in benefits if rival Gatwick was chosen for expansion. The findings of the study – conducted by Department for Transport officials using standard H M Treasury methodology – were buried in an annex to a report published when Transport Secretary Chris Grayling announced Government backing for a third Heathrow runway. http://www.standard.co.uk/news/transport/government-study-heathrow-s-third-runway-less-beneficial-than-gatwick-a3386176.html
Stansted jumps on Heathrow expansion bandwagon
Stansted Airport was quick to respond to the Government's decision to approve a third runway at Heathrow. Stansted's chief executive officer Andrew Cowan welcomed the decision to back the £17.6 billion Heathrow project and said that Stansted was "critical" in supporting economic growth in both East Anglia and the UK. He claimed that Stansted had the potential to generate an extra 10,000 on-site jobs and £4.6 billion in additional economic activity.
http://www.dunmowbroadcast.co.uk/news/stansted_airport_bosses_say_third_heathrow_runway_will_boost_uk_airport_capacity_1_4761008
Meanwhile, Heathrow's dominance continues …
Heathrow, the busiest two-runway airport in the world, handled 75.3 million passengers in the 12 months to October 2016, more than three times as many as Stansted. Cargo volumes also continue to increase rapidly at Heathrow, with 1.53 million tonnes handled in the latest 12 month period. Heathrow handles over 60% of all UK air freight and it claims to be the UK's largest port, accounting for almost 30% of all UK exports by value outside the EU last year.
http://mediacentre.heathrow.com/pressrelease/details/81/Corporate-operational-24/7948
… while Gatwick is also setting new records…
Gatwick Airport handled 42.5 million passengers in the 12 months to the end of October. This was 6.4% up on the previous 12 months and it reinforces Gatwick's position as the busiest single runway airport in the world.http://www.gatwickairport.com/business-community/about-gatwick/performance-reports/monthly-traffic-figures/
… and in percentage terms, Luton is growing fastest of all
A total of 14 million passengers travelled through Luton Airport in the latest 12 month period, which was 19% up on the previous year and sets an all-time record for the airport. To cope with rapidly growing demand, a £110m redevelopment project is underway at Luton and this will increase the airport's annual capacity to 18 million passengers by 2020.
http://www.mynewsdesk.com/uk/ldnlutonairport/news/london-luton-airport-reaches-14-million-passenger-milestone-190814
…but Brexit could reduce airport demand
The case for airport expansion could be diminished by Brexit, according to a study by the airlines' trade association, IATA. The study concluded that the number of air passengers in 2030 could be around 25 million fewer than forecast by Government – or more than the entire annual traffic of Stansted. Although airports have argued that Britain's departure from the EU requires rapid investment in new airport capacity, the analysis predicts that the rate of growth in UK air traffic will tail off in the next two years, having experienced four years of rapid growth before the EU referendum.
https://www.theguardian.com/world/2016/oct/18/hard-brexit-reduce-need-airport-expansion-heathrow
The cost of aviation expansion
Aviation's tax subsidy, its impact on the environment and the myth about the lack of airport capacity in the UK are highlighted in an article in The Independent by Leo Murray, co-founder and former activist with Plane Stupid, who is currently campaigning for a fairer tax on air travel. He pointed out that "The direct contribution of the aviation sector to the UK economy (£18bn) is less than the combined value of the annual tax subsidy it enjoys (£11bn) and the UK's gaping tourism deficit (£17bn and rising). Only one in ten international flights by UK residents is now for business, and the proportion goes down a little more every year. The latest incarnation of the runways debate has been almost magically effective at conflating the financial interests of the big airport owners with the national economic interest."
http://www.independent.co.uk/voices/heathrow-gatwick-runway-airport-expansion-carbon-emissions-climate-change-a7375131.html
Cut air passenger duty say airport operators
Ahead of the Chancellor's Autumn Statement, the Airport Operators Association renewed its call for Air Passenger Duty (APD) to be halved, claiming that this would "make the UK more competitive internationally and demonstrate that the country is open for business". The AOA said the level of APD meant that the UK had to work harder to convince airlines that a new route or higher frequencies on existing routes would have a good business case.
http://www.travelweekly.co.uk/articles/64009/airport-operators-association-calls-for-50-apd-cut
APD postscript
In his Autumn Statement on 23 November 2016, the Chancellor paid no heed to the AOA's lobbying. There were no reductions in Air Passenger Duty and Government revenues from APD are forecast to increase from £3.2bn in the current fiscal year to £4.0bn in 2021/22.
https://www.gov.uk/government/uploads/system/uploads/attachment_data/file/571556/autumn_statement_2016_print.pdf
New book on the History of Stansted Mountfitchet
As reported in the Herts & Essex Observer, the Stansted Mountfitchet Local History Society has just published a history of Stansted Mountfitchet by local historian and SSE Chairman, Peter Sanders. The book includes an appendix on Stansted Airport. 400 copies are being printed, priced at £15. The title of the book is 'On the Beaten Track', since Stansted has always stood on important lines of travel and communication and its dominant theme is one of lively engagement with the wider world, economically, socially, religiously and politically.
http://www.hertsandessexobserver.co.uk/on-the-beaten-track-a-history-of-the-parish-of-stansted-mountfitchet-published/story-29929194-detail/story.html
Copies of the book are available from Millway Stationery in Stansted, Stansted Mountfitchet Parish Council (at the Council Offices off Chapel Hill, open on weekday mornings), Bishop's Stortford Tourist Information Centre, and Saffron Walden Tourist Information Centre. Alternatively you can write to Peter at 31D Church Street, Saffron Walden, CB10 1JW, enclosing a cheque for £18.50 made out to Stansted Mountfitchet Local History Society to cover package and postage. The ideal Christmas present!
You have been sent this email because you have signed up to receive updates from Stop Stansted Expansion. If you no longer wish to receive these updates, please contact the SSE office at info@stopstanstedexpansion.com
Thank you.